Our Members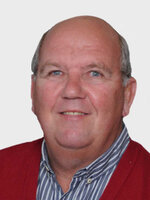 Steve Tottie
Steve joined Chapelford Village Primary School Governing Body in 2007 and was appointed as the Chair in 2008 until 2021, when he moved to the position of Vice Chair. Steve is a founding member of Omega Multi-Academy Trust.
Steve is retired from the Cheshire Fire and Rescue Service where he worked for 35 years and was responsible for fire stations in and around Warrington and later further afield in mid and south Cheshire.
Steve provides valuable strategic oversight on health and safety matters to Chapelford Village Primary School and also brings a wealth of strategic, commercial and business management experience.
Gillian Harrison
Gillian joined Burtonwood Community Primary School as a Parent Governor in 2005 and transitioned into a co-opted Governor role in 2018. Gillian is a founding member of Omega Multi-Academy Trust.
Gillian graduated from The University of Leeds in 1992 with a BA (hons) English and also holds a PGCE in primary education from Edge Hill University. She was employed by the HMRC in Compliance and Personal Tax for 19 years and in 2018 she joined the Citizens Advice Bureau to work as a Money Advice Worker.
Gillian provides Burtonwood Primary School extensive support in finance, HR and the curriculum.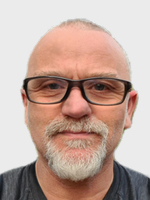 Dave Platt
Dave joined Park Road Community Primary School as a Co-Opted Governor in 2016 where he held the position on Chair from 2018 to 2021. Dave is a founding member of Omega Multi-Academy Trust
Dave holds qualifications in Electronic Engineering and after several years working on multiple projects Dave returned to university to complete a BEng (Hons) in Engineering. He then became registered with the Engineering Council as a Chartered Engineer (CEng). Dave has since worked on several large capital construction projects, both in the UK and overseas firstly as a Project Engineer and in the last 13 years as Project Manager. He has a lot of experience working in North and South America, Mainland Europe, Russia and the Far East.
Dave provides experience in health, safety & environmental management, project planning, financial management, contract negotiations & management.