Our Executive Team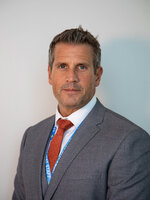 Christian Wilcocks
CEO
Christian joined Omega Multi-Academy Trust in May 2022. Christian has over 25 years of experience in education and has an exceptional track record in school leadership for both primary and secondary schools. Christian is driven by the philosophy that every young person, regardless of their background, should make progress in every lesson and benefit from exceptional teaching, consistently high standards and shared high expectations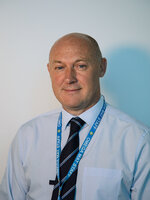 Allan Keating
Chief Financial and Operations Officer
Allan originally joined as Strategic Director of Finance and Resources at Great Sankey High School in 2015, which at the time was a single academy. Allan was a key lead in the development of Omega Multi-Academy Trust successfully leading the implementation and integration of new financial and internal control systems across all schools. When further schools joined our trust, Allan was promoted to Chief Financial Officer in 2018 and later to Chief Financial and Operations Officer in 2022.
Before joining Omega Multi-Academy Trust, Allan was Director of Finance, Funding and Estates at St John Rigby College and was part of a team who led the College on its journey towards achieving the grade of "Outstanding" awarded by Ofsted.
Allan is a qualified Chartered Management Accountant (CIMA) who has worked in both private and public sectors including an accountancy practice, the civil service and its agencies, printing publications and marketing, scientific research, further education and schools. He has also spent time in the classroom as a part time further education lecturer teaching CIMA Advanced Financial Accounting and HNC Business Finance.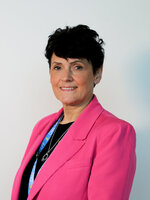 Jan Malone
Director of Safeguarding and People Services
Jan joined Great Sankey High School in 2015 as Designated Safeguarding Lead before moving to Omega Multi-Academy Trust as Director of Safeguarding in 2019 and was later promoted to Director of Safeguarding and People Services in 2022
Before moving into education Jan first worked as a Police Officer as a specialist in matters of child protection, safeguarding and victims of serious offences.
Jan has worked in a variety of pastoral and safeguarding roles from small primary schools to a large mixed comprehensive school in inner city Liverpool and the largest mixed high school high school in Cheshire, both of which have sixth form provision. During this time she has gained a wealth of experience working collaboratively with external agencies to provide support for the most vulnerable pupils, enabling them to access the education they deserve and to reach their full emotional and academic potential.
Jan is the Prevent Lead for the Trust and the educational representative on the Warrington Safeguarding Partnership Impact and Development Group. Jan's areas of expertise include inclusion, equality, diversity, LGBTIQA+, Prevent, FGM, HBV, Criminal Exploitation, County Lines, Domestic Violence, Sexual offences against children, Human Trafficking and Modern Slavery.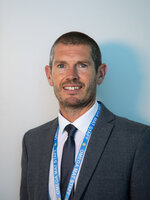 Andy Day
Director of School Improvement
Andy joined Great Sankey High School in 2002 and moved to a central role in Omega Multi-Academy Trust in 2020.
Andy has expertise in developing professional learning programmes for teachers and leaders at all stages of their career and in leading school improvement through extensive partnership work. He is a facilitator of ECT Programmes for Best Practice Network and is currently completing the Exemplary Leadership Programme with Leverage Leadership Institute.
In his role of Director of School Improvement for Omega Multi-Academy Trust, Andy supports teachers and leaders to develop their expertise in curriculum and pedagogy, using Instructional Coaching as a key lever for improvement. Working with leaders from across the Trust, Andy is building a collaborative model of systematic training which is underpinned by the best evidence from research.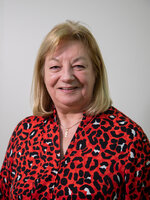 Diane Addison
Director of Governance and Compliance
Diane joined Omega Multi-Academy Trust in 2022